Mufti Minhaj's Forward to Excellence in Teaching
Posted by

Date

December 5, 2021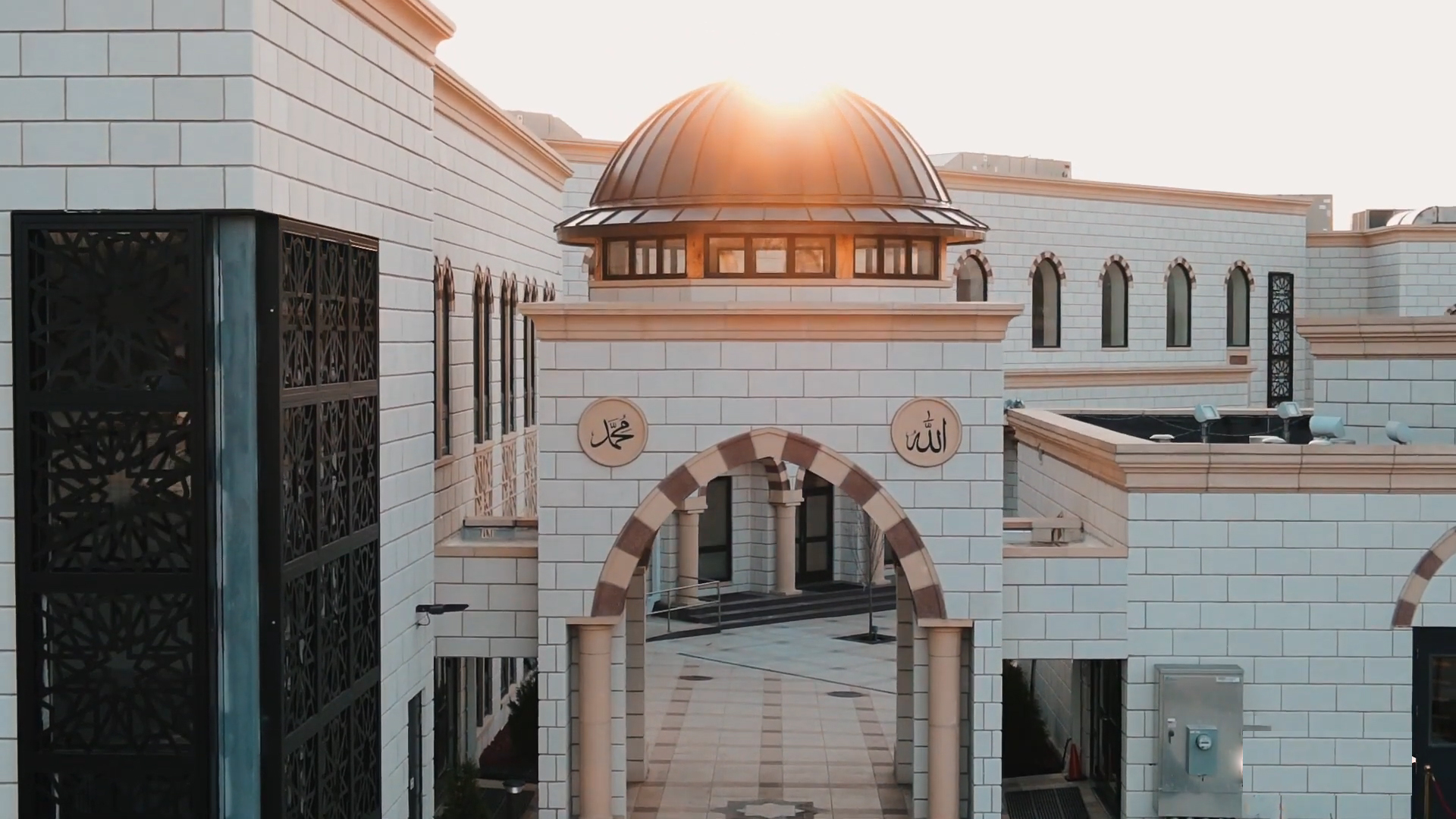 Foreword
الحمد لله رب العالمين، والعاقبة للمتقين، ولا عدوان إلا على الظالمين، والصلاة والسلام على المبعوث رحمة للعالمين، محمد بن عبد الله الصادق الأمين، وعلى آله وصحبه أجمعين، وعلى التابعين لهم بإحسان إلى يوم الدين.
أما بعد:
I consider it a great honor that my dear friend, Dr. Rafi M. Ali, requested me to pen a few words as a foreword for his collection of essays on the art of teaching and learning.
Dr. Ali is the visionary behind the Tadris Integrated High School Program for boys and girls at DarusSalam Seminary in Lombard, Illinois. He has worked tirelessly to bring it to fruition. His concern was that students generally finish their Hifz al-Qur'an during their middle school years of 6-8th grade. Furthermore, DarusSalam was only offering a full-time, seven-year Alim program that catered to high school graduates. At the time, the Seminary did not have the resources to manage a program for students to complete their high school education. So, Dr. Ali feared that these young huffaz would enter into public school and never return to finish their Islamic Studies and become Ulama.
To this end, he volunteered countless days and nights planning, teaching, and managing the high school program so that the students can transfer seamlessly from the Hifz program into the Tadris Integrated High School Program along with the Alim course. With unparalleled dedication, passion, and zeal, he prepared thousands of slides for his various classes in a multitude of subjects, ranging from biology to advanced mathematics and history.
Being involved in education for several decades, first as a student, then as a teacher, and then as an administrator, I can say without exaggeration that Dr. Ali is one of the most dedicated teachers that I have ever encountered. He has earned the highest level of love and respect from his students and colleagues. All of the wisdom and beautiful advices that are conveyed in this book are present in his noble personality. He is a man who practices what he preaches and preaches what he practices.
He is not only a teacher and principal to his students, but is also their mentor, their guide, and their friend. On numerous occasions, despite his busy schedule as a practicing physician and a family man, I have seen him going out of his way to visit sick students who needed encouragement or driving for hours to Chicago's North Side to drop off students who did not have transportation. The closer one gets to Dr. Ali, the more one will be amazed that such truly selfless individuals still exist. He stubbornly insists that each student must succeed; and no matter how great and numerous the challenges may be, he does not accept failure as an option. He is a true source of inspiration for all of us. May Allah  reward him, protect him, and preserve him.
Coming to the topic of education, the first and greatest teacher is Allah  the Almighty himself.  As He said in the beginning of the Revelation:
اقْرَأْ وَرَبُّكَ الْأَكْرَمُ الَّذِي عَلَّمَ بِالْقَلَمِ عَلَّمَ الْإِنْسَانَ مَا لَمْ يَعْلَمْ
"Read and your Lord is the Most-Generous! He who taught with the pen; He taught Man what he knew not." (Qur'an, 96:1-5)
And then, the second greatest teacher is our noble master and beloved Prophet Muhammad  who said:
إِنَّمَا بُعِثْتُ مُعَلِّمًا
"I have been sent as a teacher." (Sunan Ibn Majah, #229)
The Qur'an and Sunnah are replete with golden advices for teachers. The scholars of Islam have written specific treatises on this important subject. One noteworthy contribution of the past century is: "al-Rasul al-Mu'allim wa Asalibu hu fi al-Ta'lim," written by the eminent Levantine Hadith scholar, Shaykh Abd al-Fattah Abu Ghuddah. The work was translated into English by Maulana Mohammad Mohammady under the title: "Prophet Muhammad : The Teacher and His Teaching Methodologies." In this work, many narrations that detail the teaching methodologies adopted by the best teacher ever, the Prophet Muhammad, are cited.
Dr. Ali's "Excellence in Teaching: Reflections on the Art of Teaching and Learning" is unique in many aspects. Firstly, there are the qualifications of its author. And secondly, if one reviews the bibliography, they will observe many references that were cited. This indicates to the hundreds of volumes that the author must have read on the topic. Besides the Qur'an and Sunnah, he quotes from many Western sources. This reminds me of a hadith of the Prophet :
الْكَلِمَةُ الْحِكْمَةُ ضَالَّةُ الْمُؤْمِنِ فَحَيْثُ وَجَدَهَا فَهُوَ أَحَقُّ بِهَا
"The wise statement is the lost property of the believer.  Wherever he finds it, he is more worthy of it." (Sunan al-Tirmidhi, #2687)
In other words, just like one who lost a valuable article will search for it in order to recover it, the true believer is always in search of words of wisdom. Moreover, wherever he finds it, he will never discard it even if it comes from sources outside of his tradition; rather, he will benefit from it as he regards it as worthy.  Thirdly and lastly, it is a thoroughly enjoyable work to read as the natural wit and engaging style of the author will not allow you to put the book down.
I conclude by sincerely praying to Allah  that He accepts this work and makes it a means of inspiration and guidance for teachers and parents and whoever is in a position to make a positive impact on the next generation.
وَآخِرُ دَعْوَانَا أَنِ الْحَمْدُ لِلَّهِ رَبِّ الْعَالَمِيْنَ
Mufti Minhajuddin Ahmed
Principal, DarusSalam Seminary
Lombard, IL
10/09/2019