The Greatest!
Posted by

Date

December 5, 2021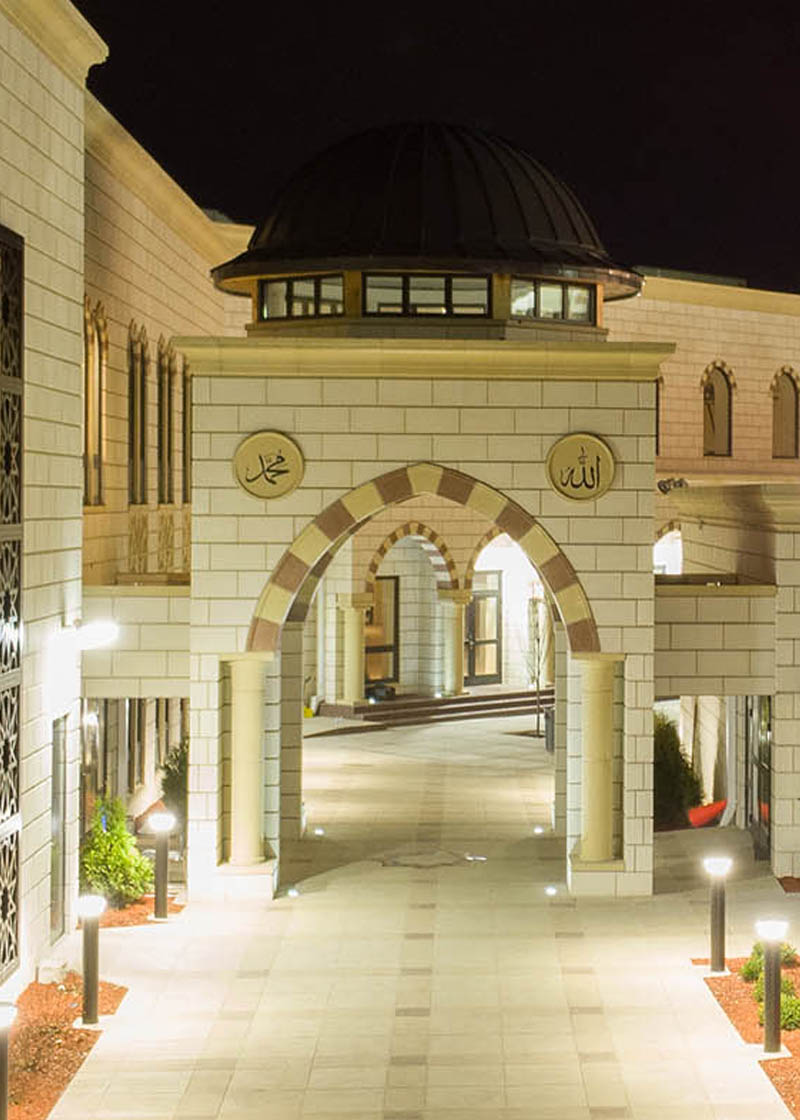 Joe Frasier, George Foreman, and The Greatest
By Rafi M. Ali, M.D.
Director of DarusSalam Seminary's Tadrīs Integrated High School Program
Muhammad Ali was proud of his Muslim name. Clay, Ali considered, was a mark of shame, a name given to his ancestors by their master, like branding of cattle.[1] During one pre-fight weight-in, his opponent Ernie Terrell refused to acknowledge Ali's new name and insisted on calling him "Clay."  A furious Ali punished Terrell in the ring with his punches, all the while taunting and yelling to his face, "What's my name?!!" BOOM! "What's my name?!!" BOOM!!
Well before he refused induction into the armed forces, Muhammad Ali knew that celebrities like him would not have to serve in the front-lines of a battlefield. Perhaps he would have to give speeches, be a goodwill ambassador, or hold exhibition fights to boost troop morale. He would never have to see a real bullet racing across a battlefield. Nevertheless, he refused because it was against his religious beliefs. In the prime of his career, he was stripped of his World Heavyweight Championship title and not allowed to fight anywhere in the United States. He lost all his earnings fighting legal battles.
Ali's boxing genius was in his amazing reflexes and the lightning speed of his punches. A boxer, however, doesn't have many prime years. After the Supreme Court exonerated him, nearly four years later, he returned to regain his title—the title that he had never lost in the ring. He climbed the ranks and finally got a shot to fight the reigning World Heavyweight Champion: Joe Frasier. Frasier was tough. It didn't go well for Ali. He lost—having to pick himself up from the floor after a brutal left-hook. All said that the former heavyweight champion was not what he used to be. Ali wanted a rematch.
Meanwhile, a young upstart boxer was making big news. George Foreman challenged Frasier for the World Heavy Championship. This was bad news for Frasier. This was an uneven fight and difficult to watch. The great Joe Frasier who had floored Ali, was thrown around the ring as if he were drunk, and was knocked down three times just in the first round. Foreman didn't just beat his opponents, he crushed their bones with each punch. His powerful arms were like massive steel pistons.
If Muhammad Ali, now aged 32, wished to be the world champion, he would have to beat the fiercely brutal twenty-five-year-old George Foreman. Foreman had never lost a fight. Most didn't give Ali a chance. Even his close associates voiced concern. Many just hoped that he wouldn't get killed in the ring.
On October 30, 1974, in Kinshasa, Zaire, the world watched what is considered perhaps the greatest fight in boxing history.[2] "Get off the ropes, Ali!! Get off the ropes!!," his trainer kept shouting in frustration as Ali kept taking Foreman's punishing punches. BOOM! BOOM!! BOOM!! "GET OFF THE ROPES!! GET OFF THE ROPES!!!" BOOM!!! BOOM!!!
In the end, Foreman was no match for Ali's speed and reflexes — and uncommon determination. With less than ten seconds remaining in the eighth round, the exhausted Foreman met a series of Ali's lightening and perfectly timed punches, and for the first time in his life, plunged to the floor. No one would ever see Ali the same again.
Sometimes, a fighter is better after a loss. Sometimes, few if any are by your ringside. Except as Ali said in his post-fight interview, "And regardless of the world and pressure, I made it an easy night, because Allah has Power over All things! If you believe in Him, nothing, even George Foreman will look like a baby." Muhammad Ali used to say, "Allah is the greatest! I'm just the greatest boxer."[3],[4]
In teaching as in life, there are times when we must take a stand for our principles — even if we stand alone. If Allāh   is on our side, then no goal is beyond our reach.
[1]. Ali changed his name from Cassius Marcellus Clay, Jr. to Muhammad Ali in 1964.
[2]. Muhammad Ali, The Greatest Collection, DVD, HBO Home Video (New York: HBO Studios, 1999).
[3]. Simran Khurana, "These 10 Fiery Muhammad Ali Quotes Are a Knockout," ThoughtCo (ThoughtCo, February 24, 2019), https://www.thoughtco.com/fiery-muhammad-ali-quotes-2833421.
[4]. Muhammad Ali and Hana Yasmeen. Ali, The Soul of a Butterfly: Reflections on Life's Journey (New York: Simon & Schuster, 2004).