A UNIQUE OPPORTUNITY TO DISCONNECT FOR 24 HOURS
In an age where our phones have become like an extra appendage, being the last thing we see before we sleep and the first thing we check upon waking up, our addiction to technology has affected our interpersonal relationships with family and friends. More importantly, our need to 'stay connected' with the world has oftentimes led us to become disconnected from our Creator.
We invite you to spend one night and day in the unadulterated environment of the masjid, where we will abstain from all forms of technology and instead engage in dhikr, Qur'anic recitation, and other forms of ibadah in an effort to reestablish our connection with Allah (SWT).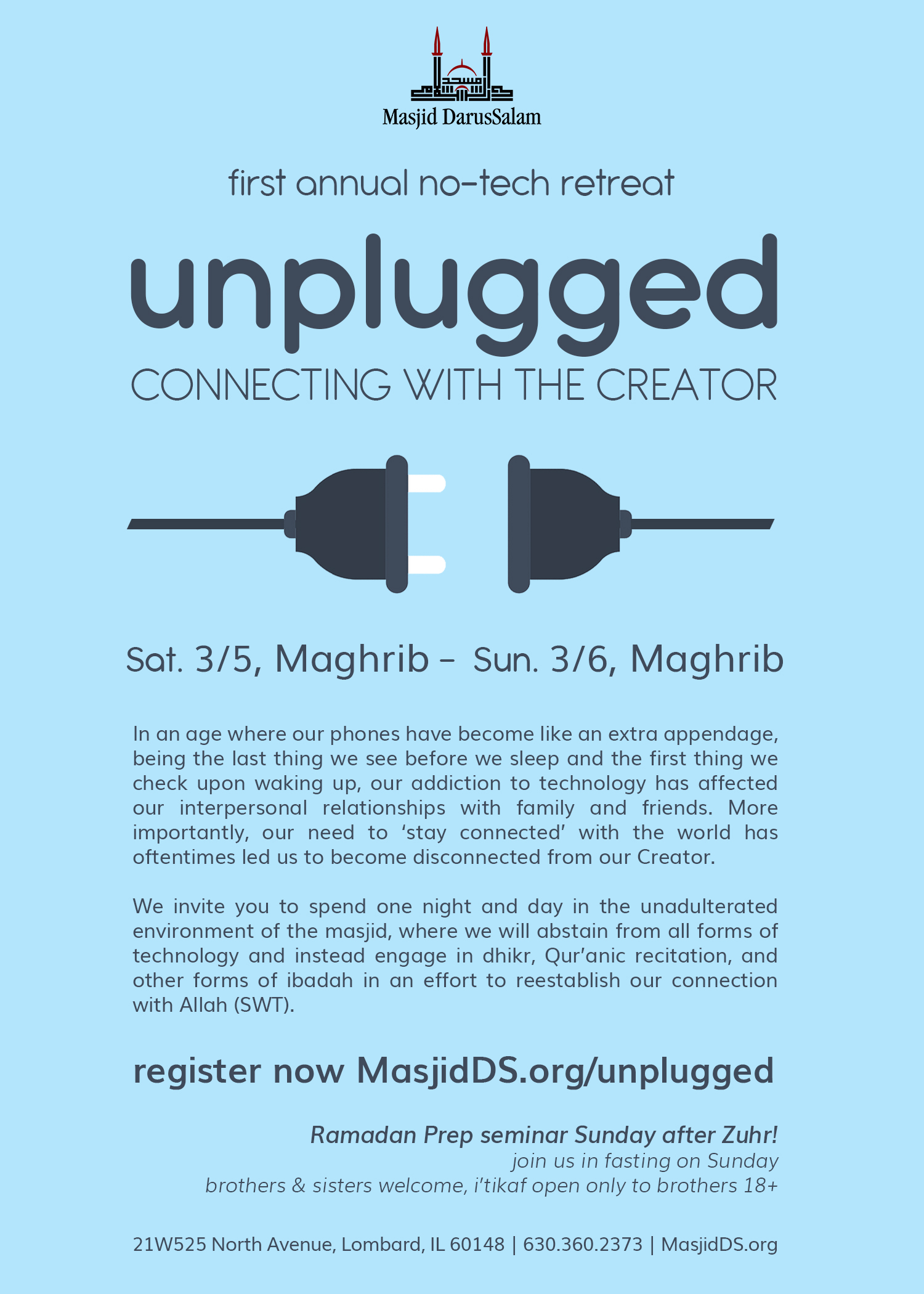 DETAILS
From Saturday, March 5 Maghrib (5:47 PM) til Sunday, March 6 Maghrib (5:49 PM)
24 hours in the Masjid completely disconnected from technology!
Ramadan Prep seminar Sunday after Zuhr (1:30 PM)
Attendees are encouraged to fast on Sunday
Meals will be provided
Open to all. Overnight i'tikaf for brothers 18+ only
REGISTRATION