DARUSSALAM SEMINARY NATIONAL CAMPUS
GRAND OPENING & BENEFIT EVENT
with Shaykh Dr. Husain Abdul Sattar
Saturday, March 13
5pm Appetizers
5:15pm Grand Opening Ceremony & Tour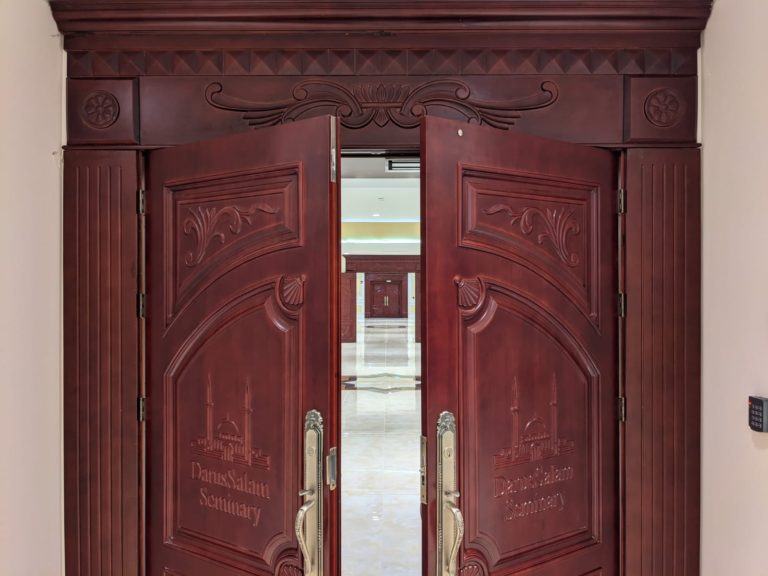 Mashā'Allāh, you have been supporting the construction of the DarusSalam Seminary National Campus and have been observing its progress all along. Alhamdulillāh, it gives us great pleasure to inform you that by the grace of Allah ﷻ and your generosity, we have come a long way and Alhamdulillāh, the grand opening will be taking place on March 13, 2021!
This is a huge step for DarusSalam Foundation in fulfilling our vision of preserving, implementing, and disseminating Islamic knowledge, as well as nurturing and preparing our future leaders through sound, traditional understanding, and learning.
May Allah ﷻ reward all our hardworking volunteers who we take pride in, dedicated staff, and generous patrons! We look forward to seeing all of you on March 13th! Seats will be limited in order to follow social distancing guidelines, so get your tickets as soon as possible!
Featuring
boxed appetizers
boxed dinner
limited babysitting
Tickets
Tickets $25/individual
under 3 years free
Covid Protocol
social distancing
masks required
bring your own musallah