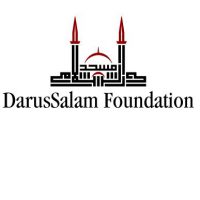 Mufti Minhajuddin Ahmed
Minhajuddin Ahmed serves as the Principal of the Academy as well as one of the institute's directors. Born and raised in Illinois, he memorized the entire Qurʾān at a young age. Later in life, when he reached college age, he opted to dedicate his life to Islāmic Studies and traveled to South Africa. There, he attended the prestigious Dār al-ʿUlūm Zakariyyā in Johannesburg. He studied the eight-year ʿālimiyyah and iftāʾ program graduating with teaching licenses and the permission to issue fatwā in the Ḥanafī School. He studied this program under one of the greatest scholars of our time, Mufti Rada al-Haqq. He also received authorizations in the Holy Qurʾān's modes of recitation from al-Qārī Ayyūb b. Ibrāhīm Iṣḥāq.
Upon returning to the United States, he served as the director of the Islamic Foundation of Greater St. Louis for several years before becoming involved at Masjid DarusSalam. He oversees the administration of the institute. His passion for knowledge and dedication to providing a high-quality institute to serve the North-American Muslim community is phenomenal. Along with imparting knowledge to students in the classroom, he envisages creating a brilliant beacon of knowledge that will inspire future generations by offering an opportunity to study Islām in a way that is relevant in contemporary contexts while holding fast to tradition. Along with teaching and overseeing the institute's administration, he serves as the imām at Masjid DarusSalam.