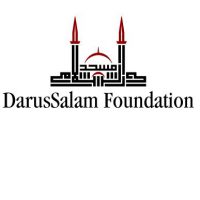 Mawlana Musaeb Arefin
Musaeb Arefin was born in Bangladesh and moved to the United States at the age of seven. Shortly after arriving in America, he began memorizing the Holy Qurʾān, a task that he completed in South Africa. Thereafter, he completed a rigorous six-year ʿālimiyyah program at Dār al-ʿUlūm Azaadville. Upon returning home, he served as an imām in Long Island, NY and then in New York City. In New York City, he began teaching at a local Islāmic school. In 2014, took the position of Imām at the Islamic Cultural Center of Niagara Falls, NY. And then, in 2015, the Takmīl Institute was honored to have him join the team as an instructor.
Musaeb has a warm personality and fully enjoys being in the classroom where he interacts with students at multiple levels. His accumulation of experience is a priceless asset that he conveys to those in the classroom. He loves teaching and this passion indefinitely translates into pearls of wisdom and gems of educational enrichment.