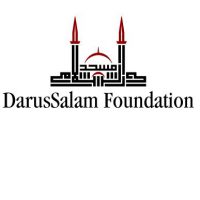 Mawlana Ahteramul Haque
Ahteramul Haque grew up in Hamtramck, Michigan. From a young age, he was passionate about Islām and earnestly desired to sit with the scholars and study. He embarked on this mission by enrolling at Dār al-ʿUlūm Detroit. With Detroit's skyline in the background, he memorized the entire Qurʾān at the age of eleven.
Thereafter, he traveled to the distant land of South Africa in pursuit of sacred knowledge. There, he enrolled at the eminent institute of higher learning, Dār al-ʿUlūm Zakariyyā. He meticulously studied the full seven-year ʿālimiyyah program. During his studies, he sat under the expert scholar al-Qārī Ayyūb b. Ibrāhīm Iṣḥāq from whom he received authorizations in the Holy Qurʾān and its modes of recitation. After graduating, he returned home and took a teaching position at Dār al-ʿUlūm Detroit while also serving as the Imām of the Canton Islamic Center.
He moved to Chicago when the Takmīl Institute requested him to join the team of instructors. He brings an incredible amount of talent and knowledge to the program. His love, passion, and dedication to scholarship are witnessed by all those attending his lectures and his thoughtfulness and excellent etiquette are inspirational for all those who sit with him.